The Importance of Organic Website Traffic for Small Business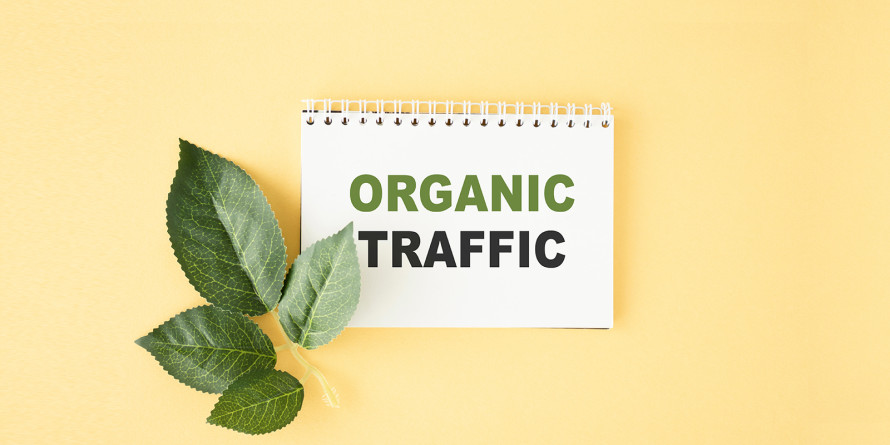 May 09, 2022
5 Reasons Why Search Engine Optimization (SEO) Is Important For Your Small Business
You might have heard the term search engine optimization (SEO) thrown around a lot, but it's important to understand just how much your business needs it. SEO can help your business attract all kinds of views, building your brand visibility, getting more customers, and making more sales. With good SEO, you can swiftly build a strong and sustainable company.
SEO is important for every kind of business -- even the biggest companies in the world strive to improve their Google visibility. However, it's especially important for new and growing businesses that need to generate a buzz and start attracting customers or clients. Here's a helpful breakdown of why search engine optimization (SEO) is important for your small business and how to use it to your advantage.
1. SEO Improves Your Online Visibility
Having a digital presence is more important than ever these days. Pretty much every kind of business has a website to show off what they offer and sell their products. Some businesses even operate entirely online. If you don't have one already, you should aim to build a professional website for your business as soon as possible.
You should also use search engine optimization to enhance the visibility of your website. Employing the best SEO practices can help get your brand website seen by tons of people on Google. Soon enough, you'll start getting hits from interested viewers who you can then turn into customers.
Improving the SEO of your website involves various strategies. You'll want to target keywords your desired customers are likely to search and build links from other websites. Although it takes time, it pays off. Once your website makes its way up Google's search engine, you'll regularly receive new views, and this will help you enhance your business success.
2. SEO Helps You Make Sales
Every business should aim to make as many sales as possible. There are all kinds of marketing and sales strategies that can help you enhance your income, and SEO is particularly helpful when it comes to digital marketing methods such as content marketing and social media marketing.
People often use Google to find the products or services they're looking for. For instance, people looking for a new guitar will search for the best acoustic guitars or where's the best place to buy a new guitar. By creating content and web pages that answer their questions, you can lead them directly to your products and instantly gain a customer.
Online storefront software can help with this. You can create detailed product pages loaded with SEO-friendly keywords. You can also create blog posts that lead potential customers to these product pages, enticing them to buy something or at least keeping your business in mind when they're ready to buy. With effective search engine optimization, you'll soon notice a consistent stream of sales coming to your business.
3. SEO Enhances Your Brand Reputation
You'll want a strong brand reputation when choosing a business to buy from. If people have never seen or heard about your company before, they might skip over you for a competing business. There are many effective branding strategies to help with this, and improving your search engine optimization is one of them.
If customers are regularly led to your brand when they search for certain things, they're more likely to see you as a well-known and respected brand. For instance, if you're selling household appliances and your brand regularly comes up when they search for information and buying advice on washing machines and dishwashers, they'll likely go to your business the next time they need one.
Enhancing search engine optimization helps with this, but you should also aim to branch out and create strong SEO-driven content for other websites. Not only will this help you generate some buzz for your business, but it can also help you build links to your business website. This can improve your rankings on Google -- especially if you build links from high-ranking websites.
4. SEO Helps You Collect Valuable Analytics
As you use SEO to gain hits and build your online presence, you'll start to collect all kinds of valuable information. Many entrepreneurs use free tools such as Google Analytics and Google Search Console to learn more about how viewers are finding their websites, how long they spend there, and how many turn into customers.
Collecting these kinds of analytics is exceptionally helpful. It gives you a detailed overview of exactly what's working for you in terms of attracting people to your business online. You can then use that information to refine your SEO strategy and gain more viewers, more customers, and more sales.
For example, if you notice many people find your car dealership website by searching "where to buy a Nissan in Florida," you can create content targeting even more specific keywords. You might want to focus on specific Nissan models, specific areas of Florida, or even make blog posts addressing other popular brands that people are likely to search.
5. SEO Is Ideal For Local Marketing
One of the fastest ways to start gaining customers is to focus on local marketing. While building a wider presence helps businesses that sell products and services nationally or internationally, focusing on local customers is naturally the best approach for businesses that need local sales.
Search engine optimization can help you build your local presence in many ways. For instance, you can create blog posts and web pages targeting local SEO keywords like "business lawyers in Phoenix, Arizona". You can also use Google My Business to get your company seen on Google maps. This can do wonders for attracting local customers.
The more you employ these kinds of SEO strategies, the easier it'll be for local consumers to find your business on Google. This will lead to more potential customers visiting your business either online or in person. Whichever way, this presents an excellent opportunity to increase your sales.
Conclusion
Search engine optimization can help your business in all kinds of ways. Small businesses often use SEO to enhance their visibility on Google, reach potential customers, and generate a buzz for their brand. With enough hard work, you'll soon experience a regular stream of website visitors and new customers, leading to great success for your business.
Smart SEO Website Pricing
Article Tags