Ten Tips for Handling Customer Reviews & Complaints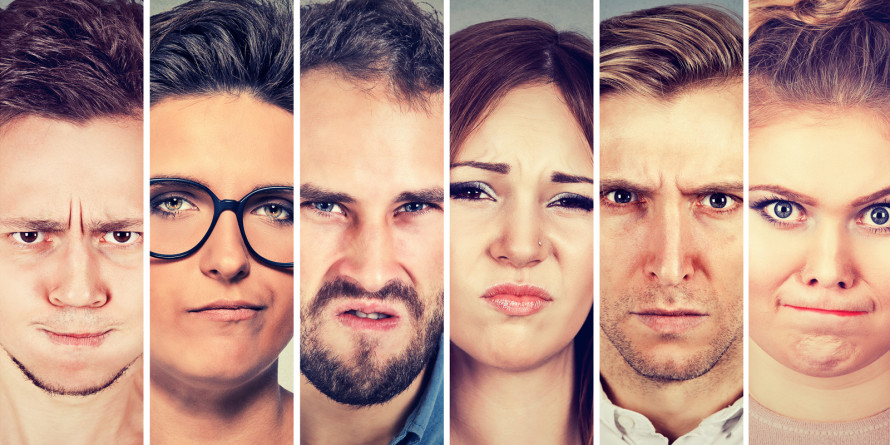 October 09, 2020
Even in the best-run businesses, things can sometimes go wrong. A late delivery, faulty product, or a service that did not live up to expectations, any of these things and more can lead to a complaint.
How you deal with an angry customer, though, is as important as the solution to their problem. If you handle the complaint professionally, you might turn the whole situation into a positive experience for the customer. You might even get a favorable comment about your customer service on your reviews page.
But, if you mismanage a complaint, your poor handling of the situation could spread like wildfire all over social media. Here are ten tips to help you handle customer complaints.
1. Keep Your Emotions in Check
The first rule for dealing with angry customers is never to lose your cool. Angry customers may fly off into a rage, and they may even resort to personal insults. But you are the representative of your brand, so you must stay calm and do your best to resolve the situation. If you lose your temper with an angry customer, the conversation will descend into a chaotic slanging match, and no one will leave the encounter happy.
2. The Customer is Always Right
Yes, the customer is always right, even when they are wrong. Or at least that is the impression that you want to give a disgruntled customer. In the case of something like a faulty product or a late delivery, there is no disputing the facts. Some complaints can be vague, such as a customer's disappointment with the level of service, or if a product did not match up to expectations. The best approach in both cases, though, is not to dispute what the customer is saying. Arguing about the customer's perception of events will make them angrier, and you might leave yourself open to being proven wrong.
3. Thank the Customer for Bringing the Issue to Light
Your first step to disarming an angry customer is to thank them for bringing the issue to your attention. This gratitude can be genuine because many unhappy customers will not complain to you. Still, they may leave you bad reviews or make disparaging comments about your brand online. If an angry customer is talking to you, at least then you can put things right and prevent the same issue arising again.
4. Empathize
The second way to win round an angry customer is to empathize with them. You can demonstrate empathy by using phrases like "I know how this must make you feel" or "I understand how much you must be disappointed." When you empathize with a complaining customer, you effectively switch sides to their team. Then you can begin to work together to resolve the issue.
5. Get the Facts
Hopefully, you will now have calmed the customer down to the point where you get to the bottom of their complaint. Ask the customer to explain the issue they have and make notes about the complaint. Try to get as much detail as you can from the customer and try to continue to build a rapport with them as you do. Again, don't dispute what they tell you at this stage because these are the facts as your customer sees them.
6. Acknowledge the Issue
Whether you believe the customer is at fault or not, you cannot dispute that they are unhappy, so acknowledge their complaint and confirm that you will do all you can to resolve the issue. Confirm your understanding of the problem with the customer. And encourage the customer to expand on their complaint if anything is unclear. You do not want an unhappy customer returning to you later, accusing you of not listening to them.
7. Offer a Solution But Be Flexible
Now that you have the full facts, it will be time to offer the customer a solution. Of course, the resolution you provide will depend on the type of business and the circumstances surrounding the complaint. However, in most situations, it would be helpful to offer several potential solutions.  If the issue centers around a faulty product, for example, you could offer a replacement or a refund. If the complaint is related to a service, you might suggest a partial refund or remedial work to fix the issue. If the customer complaint is not valid or the company was not at fault, the solution may be to offer your apologies plus a complimentary gift voucher of some kind.
8. Ensure That the Customer Understands the Solution
The customer must understand what you have agreed to do for them. If there are any misunderstandings, it will only make the situation worse. Restate your intentions and ask the customer to confirm that they understand your proposed solution. Try not to sound like you are reading from a script, though. And try not to give the impression that you do not believe the customer is intelligent enough to understand what you said the first time around!
9. Apologize
There will be some customers who you will not be able to please. However, always try to end the conversation on a positive note if you can. Apologize to complaining customers and thank them for allowing you to resolve the issue for them. Thank the customer for their time, too, because they probably had better things to do than sit on the phone complaining to you.
10. Follow Up
Getting a complaining customer off the phone is not the end of the story. Why the customer felt they had cause to complain will need to be investigated. And steps may need to be taken to prevent the same type of complaint occurring again. It would also be a good idea for a senior manager to make a follow-up call to apologize again and ensure that everything has now been resolved.
Conclusion
Dealing with customer complaints requires a mixture of diplomacy, practicality, a bucket load of patience and of course, a solution with which both parties can be happy. Hopefully, the above tips will give you some pointers on how to deal with your next complaint. Because while you may think your product or service is perfect, there will be someone out there who disagrees with you!
 
Contact Us
Article Tags